LOCAL. ORIGINAL.
NARRATIVE.
RoleCall Theater is a independent theater housed right off the atlanta beltline in ponce city market. the theater exhibits short format plays and short format films that are written, directed, and star local georgia talent.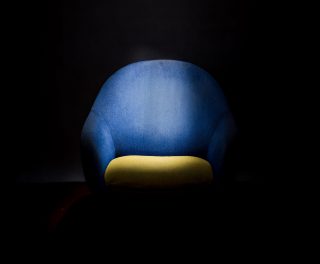 a ticket buys you two unique 15-20 minute live shows.
_
Show One | ~20 minutes
Intermission/Q&A with Cast One | 10 minutes
Show Two | ~20 minutes
Intermission/Q&A with Cast Two | 10 minutes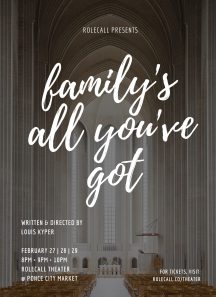 When an estranged son attends his father's "funeral" incognito he discovers some truths about his family and his family about him. With a huge inheritance at stake, it becomes clear to these characters that Family's All You've Got – even when it isn't.
Feb 27 | 28 | 29
8PM | 9PM | 10PM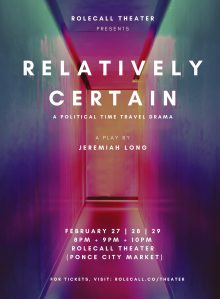 "Relatively Certain" is a political time travel drama. What happens when four people with different perspectives try to solve the same problem?
Feb 27 | 28 | 29
8PM | 9PM | 10PM
every role in every play produced at RoleCall Theater is casted via an open casting call. if you're interested in auditioning make sure you have a 'RoleCall talent profile' and keep an eye on our @RoleCall.co instagram for new casting announcements.
if you have a short play ready for production or a short film ready for exhibition consider submitting it here. our team will review and reach out if it's a good fit for our programming.
RoleCall Theater is located at ponce city market – next to soul cycle.